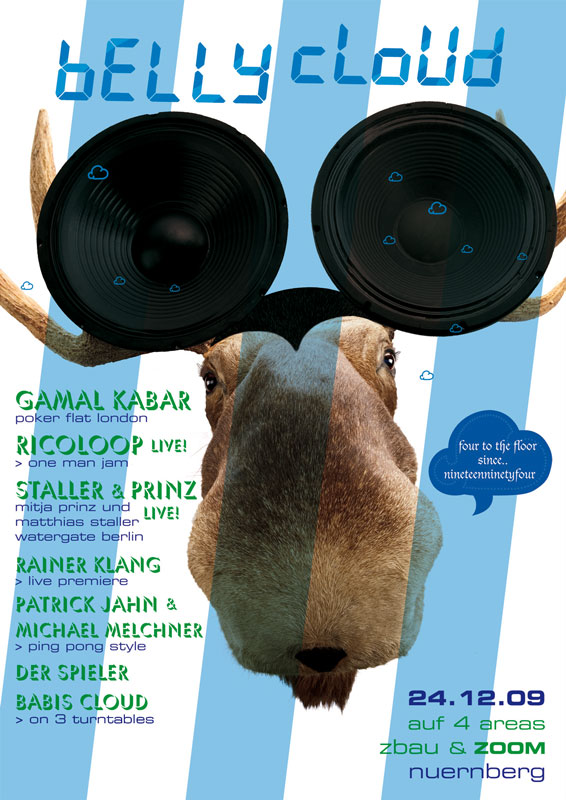 Belly Cloud XVI
four to the floor
since nineteenninetyfour
Nürnbergs große Weihnachtsfeier geht in das 16. Jahr!
Belly Cloud feiert auf 4 Floors in ZOOM und Z-Bau featuring: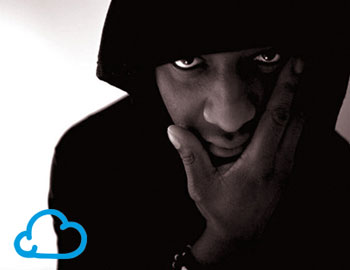 Gamal Kabar "I have always been a fan of using real instruments. I hate that we have become so dependent on computers so I pride myself in using real and analogue instruments for that true bigger sound".
Seine Live-Performance und treibenden DJ-Sets genauso wie seine allwöchentlichen Ibiza-Gigs lassen aufmerken. Ein frisches Talent mit Gespür für den Drive…
"I aim to create a moment within many moments a continuos moment, Perpetual Moments if you like; where you hear many different moments of music but they all seem to fit together perfectly into one fluid moment not just a Dj playing/mixing tune after tune its more than that for me".
Und wie fing alles an?
"I remember growing up and having a mobile music player with 2 cassette decks trying to blend each tape together I think that was where it started."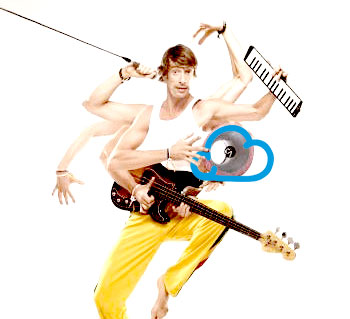 Ricoloop, sein Motto: ONE MAN JAM!
Ricoloop ist Songwriter und ein Multiinstrumentalist. Seine organischen Loops sind virtuos und seine rhythmischen Beats auf der Bühne nicht minder grandios.
Er füttert seine Loopmaschine zumeist mit seiner Stimme, aber auch diversen Instrumenten. Seine Stile improvisiert er in kindlicher Offenheit, denn
"RHYTHM – THIS IS IT!"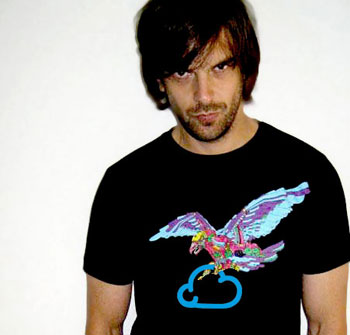 Mitja Prinz. 1994, als Belly Cloud anfing, war Mitja Prinz Resident im TRESOR. 1997 war er der einzige DJ in Berlin, der in allen wichtigen electronic Clubs der Stadt spielte..
"Marathon DJ" wurde er wegen seiner 13stundigen Sets genannt. Legendär auch sein erster international erfolgreicher Mix für TRESOR Records 1998 und seine Produktionen und Remixe auf Balou, WMF oder Toktok Rec. Zur Weihnacht schenkt er uns ein langes Live-Set, zusammen mit seinem Keyboarder Matthias Staller. Wer die beiden bei ihrem Set im ZOOM erleben durfte, der weiß, wie wenig Worte diesen Sound beschreiben können.
Dazu die Nürnberger Lokalmatadoren:
Rainer Klang. Nach langer Abstinenz vom Nachtleben, aber nicht von der Musik, wird er sein erstes Live-Set zum Besten geben und hat dafür seinen eigenen Floor: in der Garderobe kann er sich so richtig musikalisch austoben.
Patrick Jahn legt uns mit Michael Melchner ein "ALL NIGHT LONG PING-PONG" unter den Baum, während Der Spieler uns zum Stille-Nacht-Ritual einwärmt. Den krönenden Abschluss macht Babis Cloud mit seinem Vinyl-Set an drei Decks zum finalen HEILIGEN BIMBAM!
Do. 24.12. Belly Cloud 16
4 Floors in ZOOM und Z-Bau,
House, Techno, Minimal mit
Ricoloop (Ibiza)
Mitja Prinz u. Matthias Staller (Berlin)
Gamal Kabar (Pokerflat, London UK)
Babis Cloud (Belly Cloud)
Der Spieler, Reiner Klang, Patrick Jahn (ZOOM)
Michael Melchner (Cargo Edition)